Five Amazing Facts and Stories About Denver Zoo's 125-Year Past
Denver Zoo's 125-year legacy is bursting with incredible firsts, facts and fables, from a bear cub named Billy Bryan to efforts to save wildlife around the globe. Here are just five of the countless tales and tidbits that have defined the Zoo's past and propel us into the future: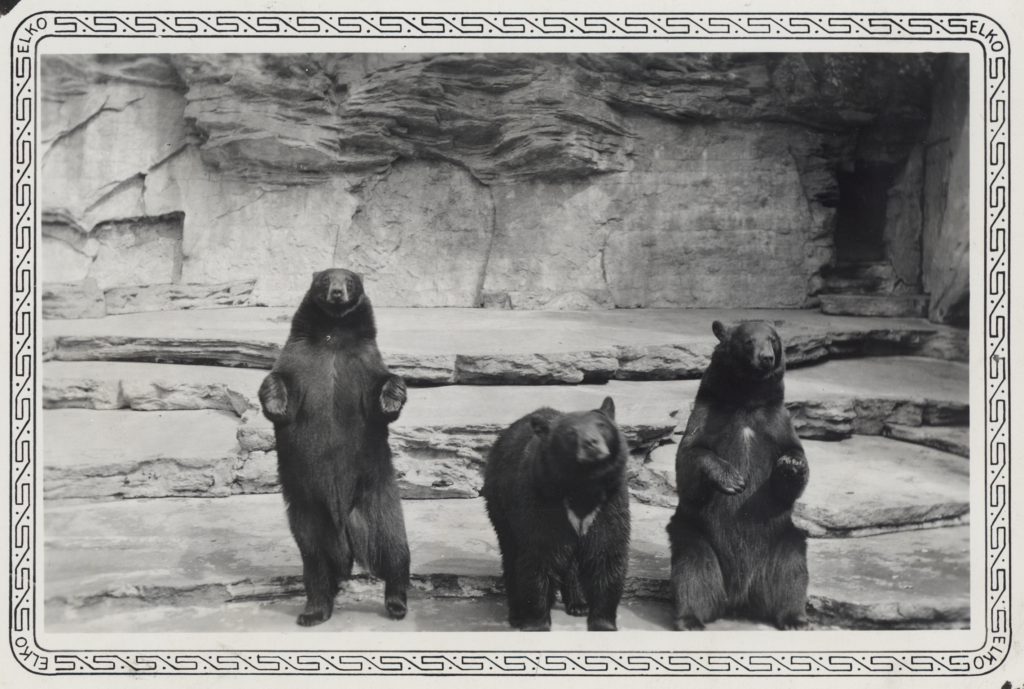 #1: The Arrival of Billy Bryan
The legend of Denver Zoo's origin story is simple: In 1896, the Mayor of Denver (Thomas S. McMurray at the time) received the gift of an orphaned black bear which became the first exhibit at Denver Zoo. Although the story has been embellished and some facts forgotten, Billy Bryan the black bear was indeed the first resident in City Park leading to the establishment of Denver Zoo by the end of 1896.
#2: Denver's Groundbreaking "Habitat Zoo"
When Bear Mountain opened in 1918, most of the wild animals living in human care were still housed in unnaturalistic cages or pits. But revolutionary German zoo designer Carl Hagenbeck believed that people should be able to experience wildlife at eye level, in authentic environments unhindered by bars or fences. Bear Mountain was the first example of Hagenbeck's "Habitat Zoo" unveiled in the U.S.—and it quickly became Denver Zoo's most beloved exhibit. One of the most ambitious zoo habitats in history, the project ultimately cost more than $50,000—more than $650,000 by today's standards.
#3: Breeding a Brighter Future for Bison
By the end of the 19th century, the American bison was nearly extinct in the wild. In 1898—just its third year in operation—Denver Zoo led the national charge to save the species from extinction, transporting six breeding bison from Kansas City to bolster Colorado's herd. In 1914, Managing Director Clyde Hill worked with Yellowstone National Park to acquire two more. Today, descendants of these early conservation efforts can be seen from I-70, at Buffalo Overlook in Genessee. That legacy of wildlife conservation has only expanded. The Zoo now dedicates more than $2 million a year to field conservation programs in Mongolia, Peru, Vietnam and the Rocky Mountain/Great Plains region.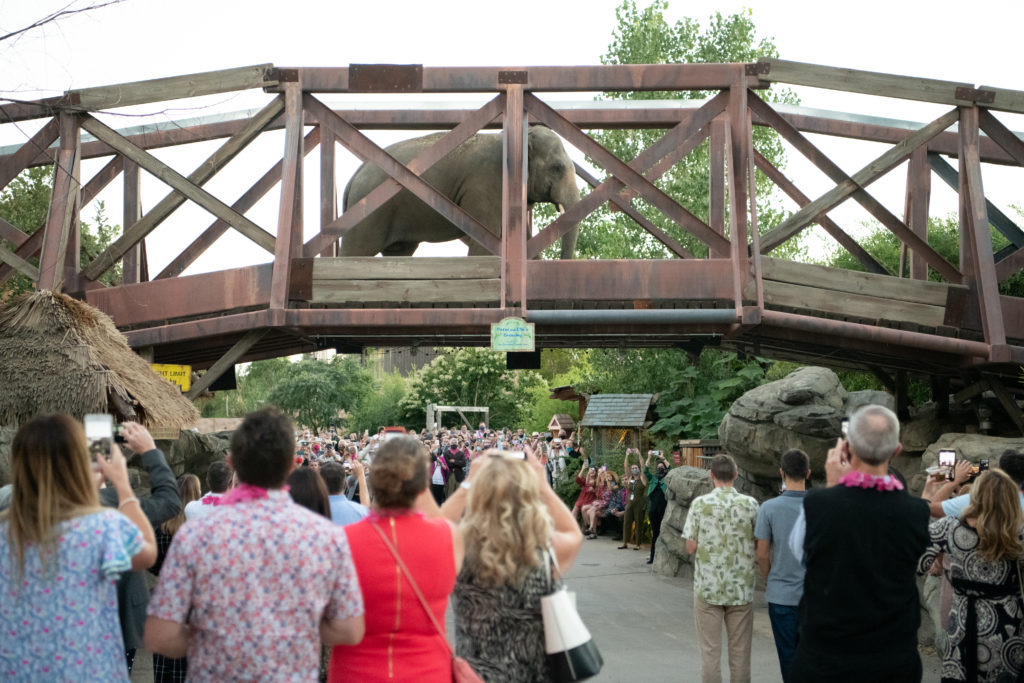 #4: A Special Place for Pachyderms

Denver Zoo's first Asian elephant, Cookie, made her public debut in July of 1950 to a crowd of more than 50,000 excited animal-lovers. For nearly a decade, she shared the City Park Pumphouse with the two compound steam engines required to circulate the waters of Ferrill Lake. Fast forward more than 60 years later to 2012 and the construction of Toyota Elephant Passage, one of the most complex elephant habitats in North America. Today, our five bachelor Asian elephants enjoy more than 10 acres of meandering trails across multiple yards and more than 1.1 million gallons of water.
#5: An Authentic Slice of the Savannah
Former Director Clayton Freiheit dreamt of a new home for our African lion pride—one every bit as groundbreaking as Bear Mountain had been in 1918. The realization of this dream, Benson Predator Ridge (2004) is specifically designed to showcase the charismatic social predator species of Africa's Samburu region—including African lions and spotted hyenas. As the three species move among the rotational yards, they enjoy a variety of environments while experiencing the presence of other species, much as they would in the wild. Predator Ridge received the Top Honors Exhibit Award from the American Association of Zoos and Aquariums (AZA) for its dedication to supporting world-class animal care and visitor engagement.
Our story isn't complete without your story. Please take a moment to tell us what Denver Zoo means to you by submitting a story here: 125.DenverZoo.org!
Be among the first to hear the latest animal updates, important stories and details about all the fun happening around Denver Zoo.
August 8, 2023

FASHION INSPO FOR EVERY FLOCK PARTY PERSONA September will be here before you know it, and that means all…

July 10, 2023

July 10, 2023 UNBEARABLE CUTENESS, NEW PAIRINGS + CREATIVE CRITTERS Say what you will about our "Seattle Summer" thus…

November 11, 2021

On November 5, we confirmed that two of our hyenas-Ngozi, 22, and Kibo, 23-tested positive for the virus…